Name:
Ellie Flops bunny
Age:
16
Height:
5'6''
Weight:
125lbs
Gender:
Female
Eye color:
ruby
Fur color:
light brown, maroon patches around fur.
Appearance: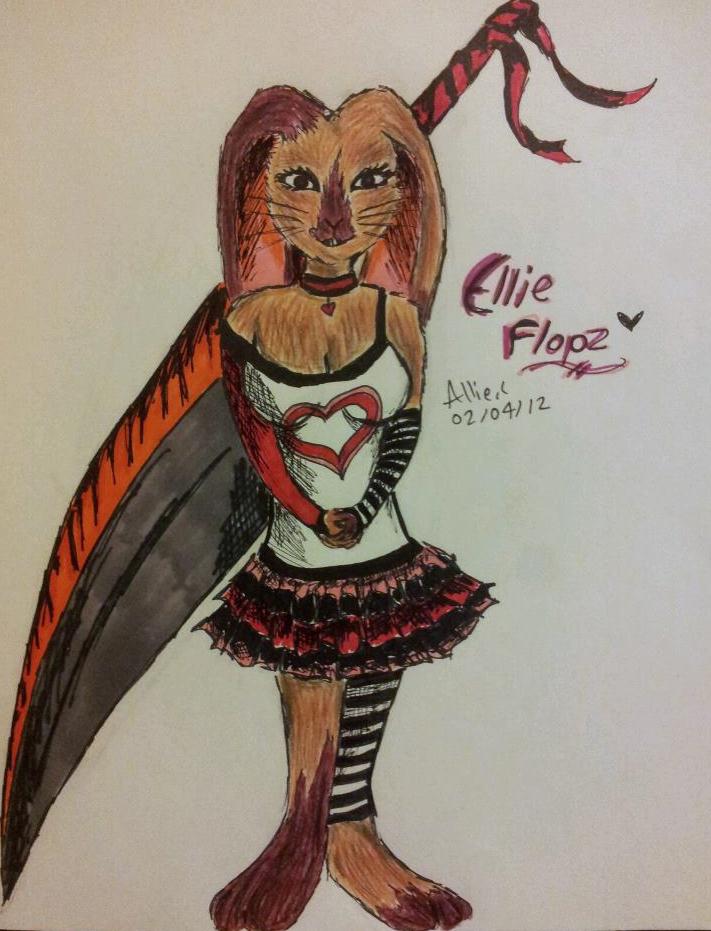 Species:
Rabbit
Faction:
Freedom Fighter
Languages:
Rabbit, common? (just to show she can speak with everyone else i guess x'D)
Inventory:
Giant carrot sword of death !
STATS:Strength:
10
Dexterity:
5 +2
Constitution:
3
Intelligence:
1
Wisdom:
1 -1
Charisma:
4 +1
Personality:
Ellie is a very sweet bunny, always willing to make friends wherever she goes. She's really good at reading others and may come to being a bit of a judge but also ends up being right...most of the time. The girl will not take it lightly if you come off as cold to her, and if you try and get physical she will pull out that giant sword and beat you hard XD!! When on adventure and entering combat that bunny will run in berserking trying to end the threat.
Biography:
Ellie liked to live a real private life out in the forest, which may sound like a dangerous place for a rabbit to live but not for Ellie, she was tough and showed no fear in any situation. She lived in a small house, just for her. The house was in a very secluded part of the forest, where there were no trees except for what surrounded around her house but with just having enough land to grow her crops and lovely big garden that she loved. She was very in-tune with nature, one of the reasons for her loving the forest so much. With other animals that know who she is, know to leave her be and not even dare to threaten her for she will make their life a living hell! The girl is a real warrior at heart but doesn't like fighting unless that person comes to harm her first, she just wanted to live her life in peace...it was when she went out that she was on for the adventure! No one knows much about her past, nor does she speak of it not wanting those to know her secrets. But she did love meeting people, she read others easily and knew she could make friends and she also knew right away if she wouldn't get along with that person. Ellie may enjoy her sweet secluded life in the woods now but always is out to seek adventure no matter the opportunity, hit her up and she will be down hopping along the way!!!
Rp Sample: